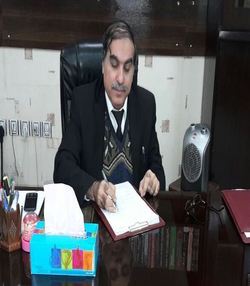 Welcome you to our new website. District Matiari is sparsely populate area. The District court Matiari has endeavored to facilitate speedy justice across the district and to ensure this goal; instant retrieval of data by the click of a button has been our endeavor. All the courts have been provided computers and are connected through a computer network; everyone is able to locate their case and its status in the comfort of their places of work or at home.
The physical infrastructure of existing courts has been improved. Litigants and visitors are treated with respect. A pleasing environment awaits them and they are provided with all the basic amenities. Water is presented and grey water reused for planting in water deficit areas.
We, the layer and judges of district, stand unite to forge ahead and bring justice to the people. A number of important and administrative reforms have been initiated.
Vacancies in the Judiciary were advertised and after a comprehensive and transparent process appointment were made. Promotions that were overdue have been made. Judicial officers are being rotated to different places periodically.
The Challenge now is to anchor our achievements and to strive even further. Our struggle mission is to upload the rules of law through fair administration of Justice; the people deserved nothing less.